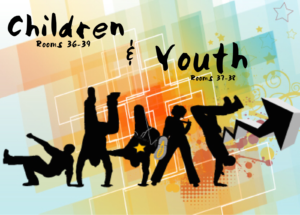 Look for the Sign
Children and Youth Ministries have a directional sign. Maybe you have seen them? These ministries meet upstairs in the educational building. Look for the sign to point you in the direction to go for children and youth.
We are looking for your input!
Content is needed for Spring Woods Instagram and Facebook. What is your group up to…fellowship, discipleship or works? Send photos along with a short explanation to Claudia Wallace at cwallace@springwoodsumc.org.
IF YOU RECEIVE A TEXT FROM THIS NUMBER (281) 767-8282
it's from Spring Woods. We have subscribed for a service that will allow us to send text messages out to church members and attenders. Save this number to your contacts so that when you receive a text from the church you recognize the number.
Join The Spring Woods Team
Ushers are needed for the 11:15 am worship service. All it would take is giving of a couple of hours one time a month during the service you already attend. Contact Barbara Frank at BAF717@sbcglobal.net.
Prepare for the end of your life with a seminar hosted by Pastor Susan Grittman on January 25 from 10am-noon. Experts, free resources, and refreshments. Register now at springwoodsumc.org/finishingwell or call the church office. Invite your parents, adult children, and friends. Flyers are available in the Narthex and Great Hall Foyer

Micah's Closet Food Pantry
The food pantry gave out a total of 717 day packs to the homeless plus 290 boxes/bags of groceries to families in need for the 2019 year. This is quite an increase from 2018, when we distributed 495 day packs and 115 boxes/bags of groceries. Praise the Lord! Thank you so much! We could not do it without your help! The pantry is in need of 8oz water bottles, small boxes of raisins, cans of Rotel and bags of dried pinto beans. Drop your donations off in the narthex, great hall foyer or outside the church office in the bins labeled for Micah's Closet. If you would like to make a monetary donation, just indicate
The Upper Room Daily Devotional
The Upper Room daily devotional magazine is available in the Narthex and Great Hall prior to worship while supplies last. Suggested donation is $1.25. It is also available online from upperroom.org for those who prefer a digital copy. Your VCI Discipleship team hopes that those who do not currently use a daily devotional guide will take one and give it a try beginning January 1. The magazine provides a practical way to listen to scripture, connect with believers around the world, and spend time with God each day.