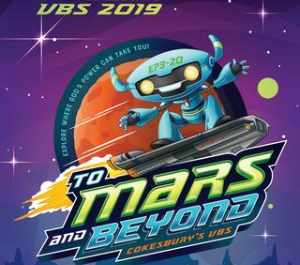 Contact Renee Arrington at childrensministry@springwoodsumc.org
VACATION BIBLE SCHOOL HIGHLIGHTS From 2018!
Preparation for CAMP MOOSE ON THE LOOSE meant setting the stage for children to have the happy feeling that comes after a day full of adventure with friends. The freedom that reminds us that even when we fail God and others, God offers us forever forgiveness in Jesus.
"If we confess our sins, he is faithful and just to forgive us our sins" (I John1:9).
At Camp Moose-on-the- Loose: Discovering God's Forever Forgiveness, students learned about God's forever forgiveness and how to experience it for themselves. They walked along with Jesus as He showed love and forgiveness to the people He met. Students learned that God wants to forgive and restore us with just as much love as when He forgave Peter and can be forgiven eternally by trusting in Jesus as Savior.