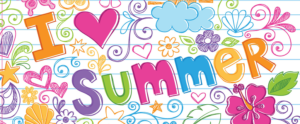 June 7
7-8:30 pm—practice in sanctuary
June 11
Youth Sunday—all youth will be helping in the 9 am service.
June 11-16
District Camp (no youth night this week)
6-9 pm Skating—drop youth at roller rink
(No Meeting on June 21st)
$2.00 Admission with your own skates/or plus
$2.00 Quad Skate Rental or
$5.00 Inline Hockey Skate Rent
June 27
5:00 pm Movies—drop youth at movie theater
Cinemark Spring-Klein and XD
Movies passes are up to $7.99
Bring your Bible and a Jesus attitude to all events.
Events are for middle school and high school students only.
Bring no more than an additional $20 for concessions.
Parents may attend, but must be Safe Sanctuary trained.
Contact Crystal Fonseca at youth@springwoodsumc.org.
The youth will resume regularly scheduled meetings on Wednesday Nights
beginning in August.
WHAT WE'RE UP TO:
10:10 Bible Study
Sundays at 10:10 am in the Youth Room.
Bible study, fun, fellowship, and games
Phoenix Project
Every Wednesday from 6 to 7 pm during the school year.
Students age 8 – 18 have a chance to earn a FREE guitar while learning to play. More info here.
Wednesday Night Youth
Every Wednesday from 7 to 8:30 pm.
We gather in the youth room for a snack or light meal and fellowship. Then we split into High School (9-12) and Middle School (6-8) for activities and lessons.
UMArmy
Senior High Mission Trip in the summer. Our mission is accomplished every summer when thousands of youth and adult volunteers sacrifice a week of their vacation to join God's ARMY. Using a local Methodist church as a base camp where they sleep on the floor and eat ARMY food, participants spend the week providing free home repairs for low-income, elderly, and disabled homeowners in the surrounding area.
Big House
Junior High Mission Trip in the summer. We want to give opportunity for youth to come together and grow in their Christian experience, through all aspects of our mission trip, whether it be on the work site, or in fellowship with one another. Camps include participants who have completed the 6th through the 8th grade from all over Texas. These youth come together with the help of adults to work on churches and homes of those who are in need, and are unable to do the work themselves.
Volunteering
We are always looking for volunteers to mentor youth, teach lessons, provide transportation, or bring snacks.
If you are interested please contact Crystal Fonseca.
Want more info?
Forms
Permission slips and forms for camps can be found