Spring Woods Christian Academy (SWCA) Back To School!
Join us for " Meet the Teacher" Aug. 9 , 6pm – 7pm in the SWCA Chapel. Come see the classrooms and visit our new STEM Lab room. For more information call the school 281-893-2241 or email @ weekday@springwoodsumc.org for more information. Hope to see you there!
Friendly reminder, SWUMC receives a discount!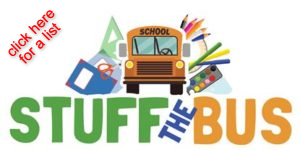 Join the Spring Woods Team—Volunteer
Spring Woods offers many opportunities for service. It takes a lot of hands and hearts to provide all the programs and ministries of the church. We have opportunities in Children's Ministry, Youth Ministry, Adult Ministry, Music Ministry, Hospitality Ministry, Worship Ministry and Office
Volunteers. Contact Marge in the church office at mharrison@springwoodsumc.org for more information.
Sunday Morning Nursery Available
Trained and loving workers are available to look after your child or children on Sunday mornings from 8:30 am to 12:30 pm in the church nursery. The nursery is for children ages 2 to 5.
Upcoming Bible Study