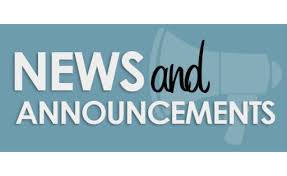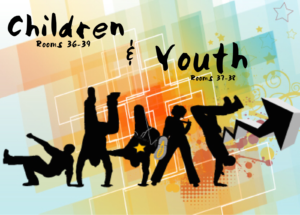 Look for the Sign
Children and Youth Ministries have a new directional sign. These ministries meet upstairs in the educational building. Look for the sign to point you in the direction to go for children and youth.
Join The Office Staff As A Volunteer
The office is in need of a few volunteers to work the front desk answering the phone and the door, as a substitute, to fill in occasionally as needed. Also, there is a need for a volunteer to work a more permanent position on Thursday afternoons from 1-4. All shifts are half days. It's not hard, plus it's fun! Contact Marge Harrison at mharrison@springwoodsumc.org
We are looking for your input!
Content is needed for Spring Woods Instagram and Facebook. What is your group up to…fellowship, discipleship or works? Send photos along with a short explanation to Claudia Wallace at cwallace@springwoodsumc.org.
Thank you
Thank you from the Grittman family for your cards, presence and prayers at this time of death of Susan's father. Having a faith family for support is one of God's blessings at a time such as this.
Our walk-in traffic is increasing and those who are receiving are very thankful. The pantry is in need of snack pudding cups and canned tuna. Please remember to add a couple of extra items to your grocery list to donate. We appreciate you greatly!!!
Vacation Bible School (VBS) is coming June 26-28 from 9:30 am to 1:00 pm. Interested in being a volunteer or a participant? Contact Renee Arrington at childrensministry@springwoodsumc.org.
Do you enjoy our coffee and donuts on Sunday mornings?
We are in great need of 1-2 individuals to assist in the responsibility for preparing the coffee and setting out the donuts on Sundays by 8:00 am. The months of October and November are the time periods where there is a need for 1 additional volunteer each. Please contact Claudia Wallace at cwallace@springwoodsumc.org to secure a volunteer spot.
IF YOU RECEIVE A TEXT FROM THIS NUMBER (281) 767-8282
it's from Spring Woods. We have subscribed for a service that will allow us to send text messages out to church members and attenders. Save this number to your contacts so that when you receive a text from the church you recognize the number.