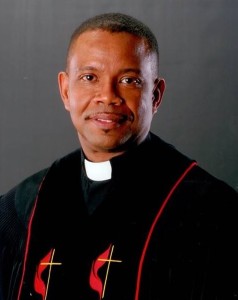 Hello Spring Woods…
When we say "I love my church" what does that mean to you? Figure out why you love your church and then you'll be able to figure out how to share that love with others by inviting them to come to church. Church studies show that the group all churches need is also the group most churches are missing. The churches that are growing have an abundance of young adults between the ages of 25-40 with a mixture of single/married couples. This group brings children and youth who invite friends, their friends invite their parents and their parents (hopefully) join the church. Sounds simple I know, but church growth takes place when we all do our jobs and invite others to experience the transforming grace, mercy and love of God. Please know building/growing the church is not the responsibility of any single individual. The church is a community of believers who gather to hear the proclaimed word of God through scripture, song and the lifting of prayers. We are then sent out into the world to live our faith out loud!
I believe God has brought us together for a time such as now. He is preparing us for greater things than we would ever be able to accomplish on our own. I've often said, the kingdom of heaven is here; every church doesn't look like Spring Woods, but heaven looks more like Spring Woods than we might imagine. Let's continue to bring our gifts and talents for ministry and let others know what's so special about us.
Until next time… continue to Love God, Love Others, and Make a Difference…
Grace and Peace,
Steffon
SUNDAYS
THREE STYLES OF WORSHIP
9:00am Traditional
Classic, smooth, and traditional. This worship experience is in the Sanctuary boasting a traditional flavor featuring organ and piano music, choirs, anthems, hymns, classic confession of faith, Biblical inspired message that impacts your life and children's sermon.
11:15am Contemporary
Bold. E
nergetic. Contemporary. Join in the praise with contemporary Christian music led by our Arise worship team, Biblical inspired message that impacts your life, casual atmosphere that is truly welcoming, and Children's Church during the message.
Energetic. Contemporary. For Spanish speakers. Join in the with Spanish contemporary Christian songs. Biblical inspired message that impacts your life, casual atmosphere that is truly welcoming.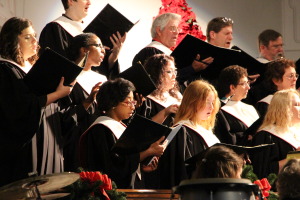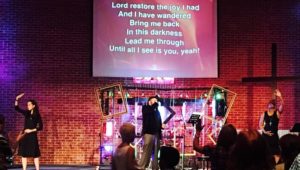 Childcare is available for children five and under during the morning services.