Sunday Worship
Two Styles, One Message
Classic, smooth, traditional. This worship experience is in the Sanctuary boasting a traditional flavor – organ and piano music, choirs, anthems, hymns, classic confession of faith, Biblically-inspired message that impacts your life and children's sermon. Enjoy a piece or two by our Chancel Choir…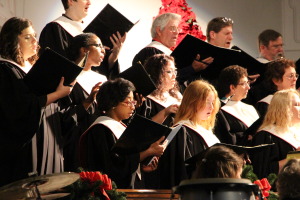 11:15am Contemporary
Bold, energetic, contemporary. Join in the praise with contemporary Christian music led by our Arise worship team, Biblically-inspired message that impacts your life, casual atmosphere that is truly welcoming, and 'Children's Church' during the message.
Enjoy our Arise Praise Team…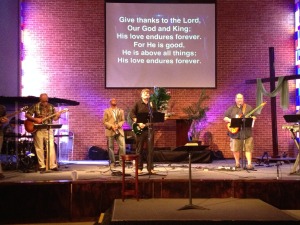 Nursery is available for children 5 and under at both services.
From Our Pastors
"What do you believe?"
Every Sunday in our 9 am Traditional service we ask this question. Our beliefs are central to who we are, how we act, and what we hope to receive from life.
As Joan of Arc once said…
"One life is all we have and we live it as we believe in living it. But to sacrifice what you are and to live without belief, that is a fate more terrible than dying."
Over the next several weeks, we will journey through the Apostles Creed to learn the richness of our basic beliefs as Christians.
See you soon!!
-Revs Heather & Jon Sims