Sunday Worship
Two Styles, One Message
Classic, smooth, traditional. This worship experience is in the Sanctuary boasting a traditional flavor – organ and piano music, choirs, anthems, hymns, classic confession of faith, Biblically-inspired message that impacts your life and children's sermon. Enjoy a piece or two by our Chancel Choir…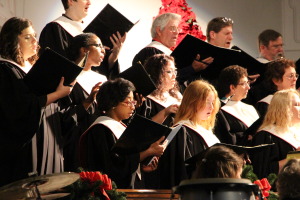 11:15am Contemporary
Bold, energetic, contemporary. Join in the praise with contemporary Christian music led by our Arise worship team, Biblically-inspired message that impacts your life, casual atmosphere that is truly welcoming, and 'Children's Church' during the message.
Enjoy our Arise Praise Team…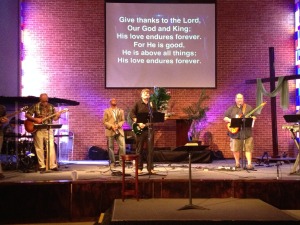 Nursery is available for children 5 and under at both services.
Welcome
We are excited to know Pastor Steffon will be coming in as Sr. Pastor to Spring Woods United Methodist Church. Steffon is an amazing man of God, full of vision, compassion and Biblical wisdom. His gifts are a perfect fit for Spring Woods UMC, and we are excited to know great things are ahead.
Here is Steffon. You can learn more by clicking
.
.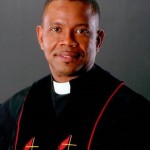 Join with us in praying for Steffon in two ways… (1) As he leaves his current congregation – good-byes are never easy; and (2) As God continues to prepare him for Spring Woods.
Exciting times are ahead!!