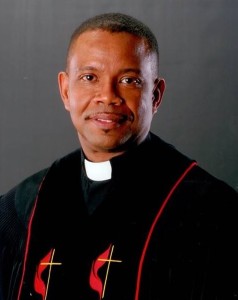 Hello Spring Woods…
I want you to know, how awesome you are! I also want to give a huge thank you to Pastor Susan for her leadership and guidance prior to my arrival. It's hard to believe we are at the close of summer. This summer has brought new changes in leadership, new ministry opportunities, and many new faces here at Spring Woods. I am reminded of the saying "time stands still for no one." Over the course of the last few months, you have reached out and supported our community in flood recovery efforts, our children attended district camp, and our Belize missionary team witnessed God in unique ways during their mission trip. You said goodbye to one pastor and hello to another; through it all we can truly say, "God has blessed us and kept us."
During the summer we added a non-denominational Hispanic service at 3:00 pm led by Pastors Verney and Alphonso Zelada. We would love for you to join us one Sunday afternoon for some awesome music and outstanding preaching.
Our ARISE service is blowing up; we are fortunate to have the best kept secret in our praise team led by Jessie Fonseca. Jessie and the praise band have the passion for praise and the heart for worship to bring us into God's Holy presence.
Having grown up in the Methodist tradition, I love anthems and hymns. Over the summer our search committee interviewed potential candidates for a Choir director. After several interviews and opportunities for candidates to lead worship, through much discernment the search committee and choir were led to extend the invitation to Austin Ishee. Please join us as we welcome Austin on Sunday, Aug 21
st
during our
9:00 am service.
I'm happy and pleased to announce Crystal Fonseca has been brought on board as the new Youth Director. Crystal will be leading our youth in fellowship on Sunday mornings at 10:15 and again on Wednesday evenings from 7:00-8:30 pm. If you know Crystal, you know she loves God and has a passion for serving. Share with your friends who have youth that we will have a youth church service led by youth for nothing but the youth!
Although these are our most recent hires, I'm very impressed with Shana Parker and the volunteers in our children's ministry. It was a joy watching Shana and her crew during our VBS this summer. Let your family and friends know that we have some great ministries going on at Spring Woods. Ask God to show you who to invite because the one thing I'm sure of is when we activate our faith, we can Love God, Love Others and Make a Difference! I'm excited about what's happening here at Spring Woods.
Grace and Peace,
Pastor Steffon
SUNDAYS
THREE STYLES OF WORSHIP
9:00am Traditional
Classic, smooth, and traditional. This worship experience is in the Sanctuary boasting a traditional flavor featuring organ and piano music, choirs, anthems, hymns, classic confession of faith, Biblical inspired message that impacts your life and children's sermon.
11:15am Contemporary
Bold. E
nergetic. Contemporary. Join in the praise with contemporary Christian music led by our Arise worship team, Biblical inspired message that impacts your life, casual atmosphere that is truly welcoming, and Children's Church during the message.
Energetic. Contemporary. For Spanish speakers. Join in the with Spanish contemporary Christian songs. Biblical inspired message that impacts your life, casual atmosphere that is truly welcoming.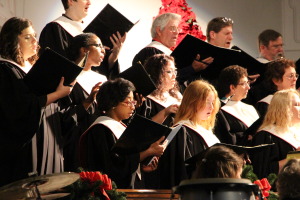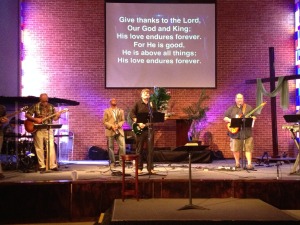 Childcare is available for children five and under during the morning services.