Sunday Worship
Two Styles, One Message
Classic, smooth, traditional. This worship experience is in the Sanctuary boasting a traditional flavor – organ and piano music, choirs, anthems, hymns, classic confession of faith, Biblically-inspired message that impacts your life and children's sermon. Enjoy a piece or two by our Chancel Choir…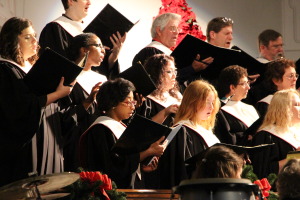 11:15am Contemporary
Bold, energetic, contemporary. Join in the praise with contemporary Christian music led by our Arise worship team, Biblically-inspired message that impacts your life, casual atmosphere that is truly welcoming, and 'Children's Church' during the message.
Enjoy our Arise Praise Team…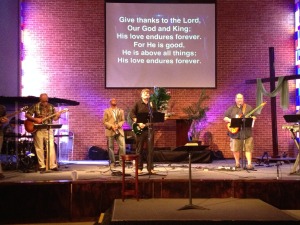 Nursery is available for children 5 and under at both services.
From Our Pastors
Thanks for visiting our website. We hope you will take the time to look around closely. The pictures are actual events and real people. The persons you see are regular folk you may work with, see at the park, run into at the grocery store – just normal folks. Yet, they are living in community, growing together, making a difference. And we hope you will see through this website a church alive in the Spirit of Christ's love and peace.
We also invite you to Sunday morning worship. It's really the best time to meet us – our church. On this page (to the left), you can see and hear some of what happens in worship.
If you'd like to know more about Sunday mornings,
click here.
-Revs Heather & Jon Sims