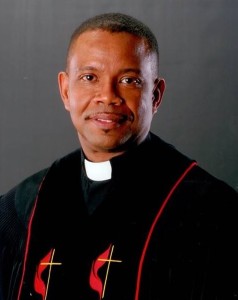 Ringing in the New Year!
John Wesley introduced the annual covenant renewal service for use by the Methodist societies in 1755. Every year, on or near January 1st, the Methodists gathered to renew their covenant with God. The service is adapted from a Puritan ritual. It is a powerful time of self-examination and confession that culminates in renewal of commitment to discipleship. These services are powerful means of grace that give members an opportunity to recommit themselves to living and practicing the baptismal covenant with God. They remind us of our commitment to be witnesses for Jesus Christ in the world by the way we live and love every day. I hope you will join us on January 1st as we celebrate the New Year with the Wesleyan Covenant Renewal service followed by a baptism and Holy Communion. Just a reminder, service will start at 10:30 a.m. in the Sanctuary. It will be a blended service. If you are looking for a different way of "ringing" in the New Year, consider joining the Spanish ministry for a Watchnight celebration on December 31st in the Chapel starting at 9:00 p.m., there will be prayer, singing, fellowship and food.

Micah's Closet and Trailer Grace Ministries
Although we are experiencing a very warm Christmas, we cannot forget about those who have no shelter. As you make room for those new clothes, why not take the time to clean out your closet and remember to bring "gently" worn adult clothing, especially coats and blankets. There is always a need for "new socks and under garments".
Micah's Closet has been very busy with providing day packs and food boxes. It does take an entire village to keep the shelves of Micah's Closet stocked. Here's where you can help. Make a commitment to bring some canned goods every week based on following schedule:
Week 1: Canned Meats
Week 2: Canned Vegetables
Week 3: Canned Fruits
Week 4: Juice Boxes and Water
You may drop off your donations outside the office on Sundays or place them in the "big barrels" in the Narthex or the Great Hall. Thank you for supporting these two ministries of the church in order to carry out the mission of Micah's Closet and Trailer Grace.
Blessings for the New Year!
SUNDAYS
THREE STYLES OF WORSHIP
9:00am Traditional
Classic, smooth, and traditional. This worship experience is in the Sanctuary boasting a traditional flavor featuring organ and piano music, choirs, anthems, hymns, classic confession of faith, Biblical inspired message that impacts your life and children's sermon.
11:15am Contemporary
Bold. E
nergetic. Contemporary. Join in the praise with contemporary Christian music led by our Arise worship team, Biblical inspired message that impacts your life, casual atmosphere that is truly welcoming, and Children's Church during the message.
Energetic. Contemporary. For Spanish speakers. Join in the with Spanish contemporary Christian songs. Biblical inspired message that impacts your life, casual atmosphere that is truly welcoming.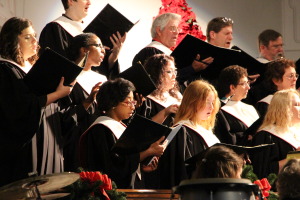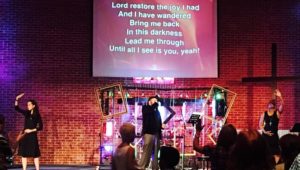 Childcare is available for children five and under during the morning services.