Sunday Worship
Two Styles, One Message
Classic, smooth, traditional. This worship experience is in the Sanctuary boasting a traditional flavor – organ and piano music, choirs, anthems, hymns, classic confession of faith, Biblically-inspired message that impacts your life and children's sermon. Enjoy a piece or two by our Chancel Choir…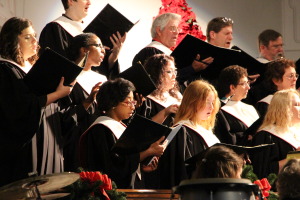 11:15am Contemporary
Bold, energetic, contemporary. Join in the praise with contemporary Christian music led by our Arise worship team, Biblically-inspired message that impacts your life, casual atmosphere that is truly welcoming, and 'Children's Church' during the message.
Enjoy our Arise Praise Team…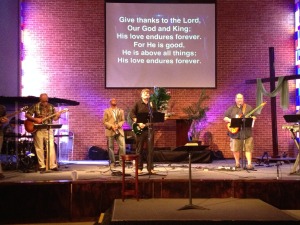 Nursery is available for children 5 and under at both services.
From Our Pastor
Welcome Rev. Steffon Arrington
As I prepare to leave for another God-inspired adventure, I am excited to know Pastor Steffon will be coming in as Sr Pastor.
Steffon is an amazing man of God, full of vision, compassion and Biblical wisdom. His gifts are a perfect fit for Spring Woods UMC, and I know great things are ahead.
Here is Steffon. You can learn more by clicking
HERE
.
.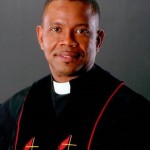 Join with me in praying for Steffon in two ways… (1) As he leaves his current congregation – good-byes are never easy; and (2) As God continues to prepare him for Spring Woods.
Exciting times are ahead!!
-Rev Jon Sims