As the Father has sent me, I also send You (John 20.21)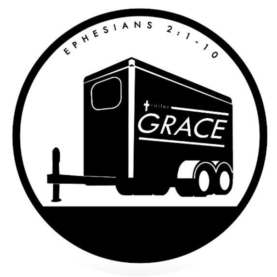 Our vision is to share with the community the love of Christ by building relationships through prayer and meeting physical needs.
"To be homeless but not Fatherless"
We are reaching out to:
Provide spiritual encouragement
Help with current physical needs
Haircut & shower
Provide meals
Aid in getting off the street
Connect with neighbors
Be the hands and feet of Christ
Come volunteer with our Trailer Grace ministry! You will be blessed!
Trailer Grace Ministry
You can help serve our homeless neighbors along side Jesse and Crystal Fonseca. To volunteer contact Crystal at chrisgfonseca@gmail.com or
Help is needed in the following areas: prayer cards (relationship building), prayer station, cleaning, haircut, distributing clothing and coordinating showers.
We welcome 2020 Year with excitement and joy that Trailer Grace will continue to operate from the Spring Woods United Methodist Church.
During all Trailer Dates all Volunteers will meet at the respective locations of ministry. Please contact Crystal Fonseca at chrisfonseca@gmail.com
W
e are proud of Crystal and Jessie Fonseca for
listening to the call to serve the homeless in our area through Trailer Grace Ministries.
Let us support this ministry not only with our prayers, but lets support them with donations of:
gently worn men's clothing

undershirts in the XL and 2XL

travel toiletry items
You may additionally donate through the purchase of store gift cards or place donations into the offering plate (please include TGM in the memo of check) Thank you for all you do in making a difference for our community.