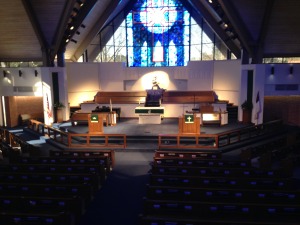 9am Traditional
Classic, smooth, traditional. This worship experience is in the Sanctuary boasting a traditional flavor featuring organ and piano music, choirs, anthems, hymns, classic confession of faith, Biblical inspired message that impacts your life and children's sermon. Childcare is available for children five and under.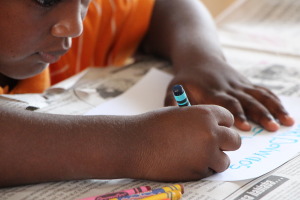 10:10 Bible Study
Every week folks of all ages and walks of life gather to study God's Word. Enjoy fellowship with others and healthy discussion of what it means to be a follower of Jesus. Classes are for adults, children and youth. Contact our staff to find out which class might be a good fit for you. Check out our listing of adult classes here:
Bible Studies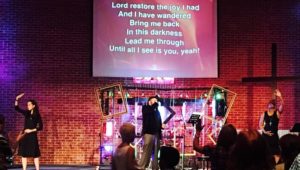 11:15am Contemporary
Bold,energetic,contemporary.
Join in the praise with contemporary Christian music led by our worship team, Biblical inspired message that impacts your life, casual atmosphere that is truly welcoming, and Children's Church during the message. Childcare is available for children five and under.
Coffee & Fellowship
Grab a cup and a doughnut.
Sit and relax a while.
Or enjoy conversation with others.
Beginning at 8 am our doors are open for fellowship and coffee

.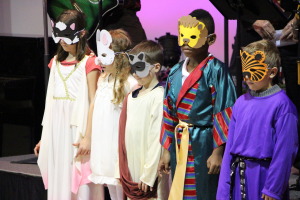 Come as You Are
We don't pretend to be someone we're not. And we don't expect you to either. Come as you are is a reality in our church. Want to wear shorts and t-shirt? Go ahead! Want to dress up in suit and tie? Go ahead! No one will judge you for what you wear!
Got Children?
Children are always welcome at Spring Woods UMC. They are welcome in worship, and we encourage you to teach your children about worship. They are welcome to participate in communion (first Sunday of the month). And if they get a bit rowdy? No worries! We have qualified nursery staff who would love to entertain your child while you worship.